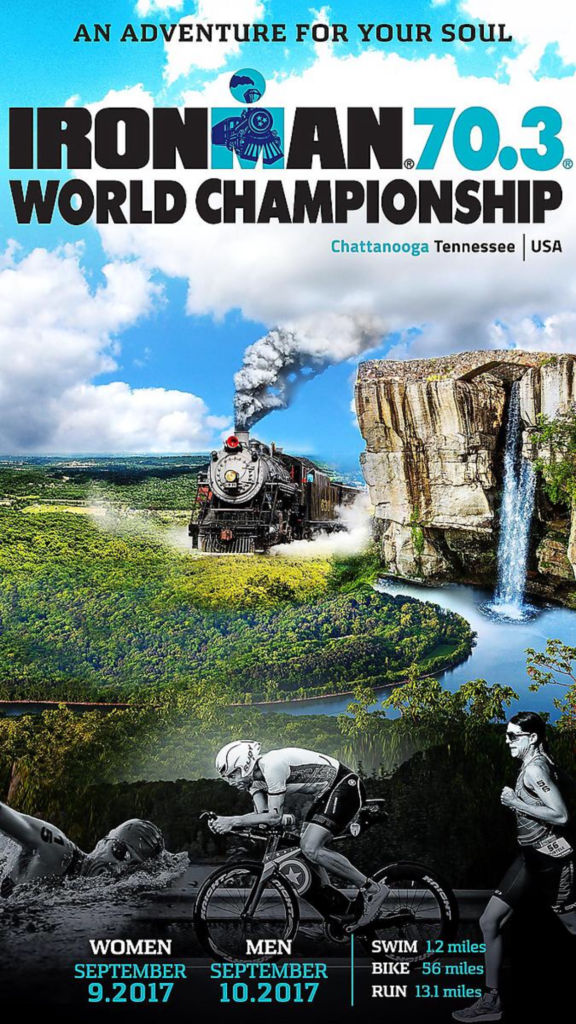 Pre-Race
I was very excited to have qualified for the Ironman 70.3 World Championships this year from my race in China last year. It worked out well that the race was going to be held in Chattanooga, TN as the race is not always held in the US (the previous year it was in Australia and next year will be in South Africa). I felt there was also no pressure to go and "race" and I could just go and enjoy the event. This race was to be a gathering of the world's top athletes at this distance.
To put it lightly, I was also struggling a lot holding on to my fitness coming off Ironman Santa Rosa. Even with some major rest and recovery, I was having major issues battling fatigue. So the training I did leading up to Chattanooga was minimal at best. The best I could wish for was showing up and being able to complete the race without too many issues. On paper, I was at the lowest level of fitness I have been in over the last 3+ years. On top off that, I had gotten a cold the week before the race. I knew it was coming when Caden, who was sick, sneezed into my mouth while I was holding him the weekend before the race.
We flew direct to Nashville on Thursday before the race and got in town in time to check in to our Nashville hotel and catch our dinner reservations by 6:30.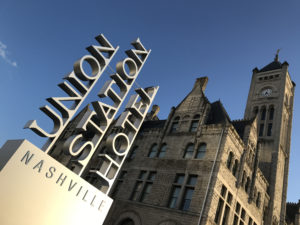 Friday morning we met up with our friends Chuck and Annie for a biscuit breakfast southern-style before the 2 hour drive to Chattanooga. The rest of Friday was spent at athlete check-in, walking the expo, quick run, dinner and a sunset riverboat cruise.
Chattanooga is a great location for a race. Our hotel was only a block from expo and the river. Ironman really took over the entire town. Since it was the world championships, and like racing in Kona, everyone was lean and looked fast.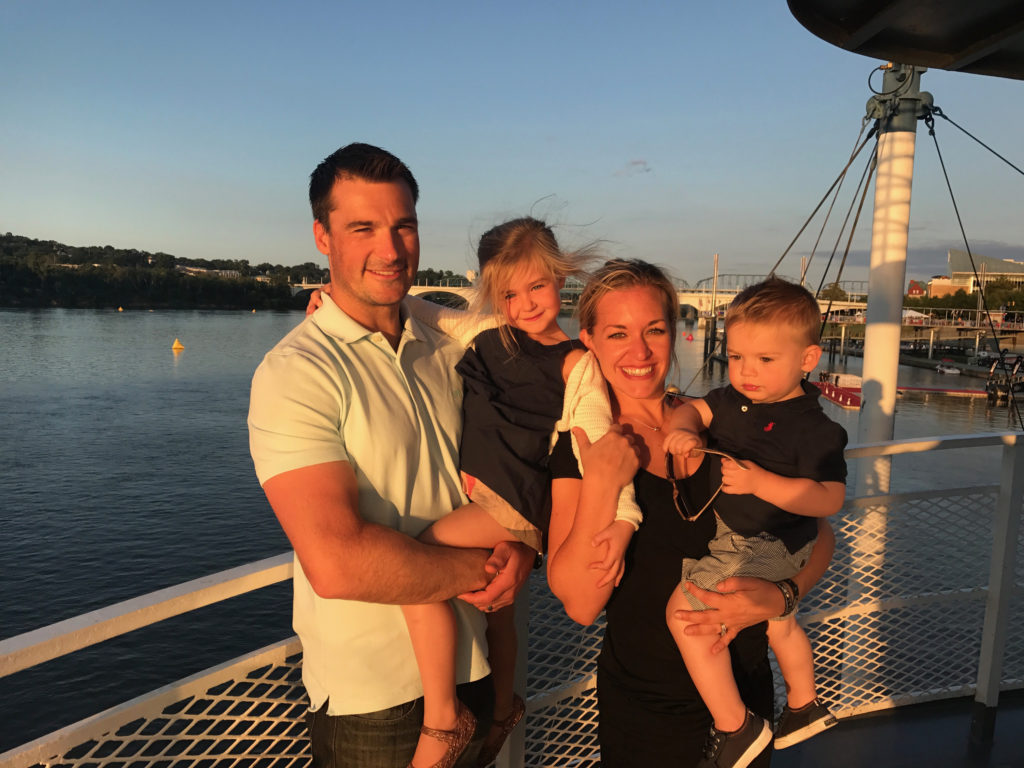 Saturday morning was more biscuits at breakfast before watching some of the women's race (all women raced on Saturday and all men raced on Sunday).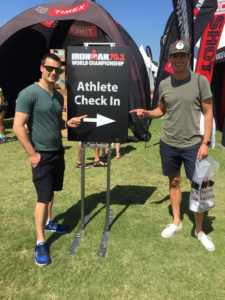 After that, Chuck and I went on a short bike ride up and down the downtown area to do a final bike check. Then we went down to transition to drop off our bikes and gear. I got to spend some time just resting in the hotel while the kids napped before we all went out for dinner. After dinner I laid out all my race morning clothes and gear and was in bed around 9.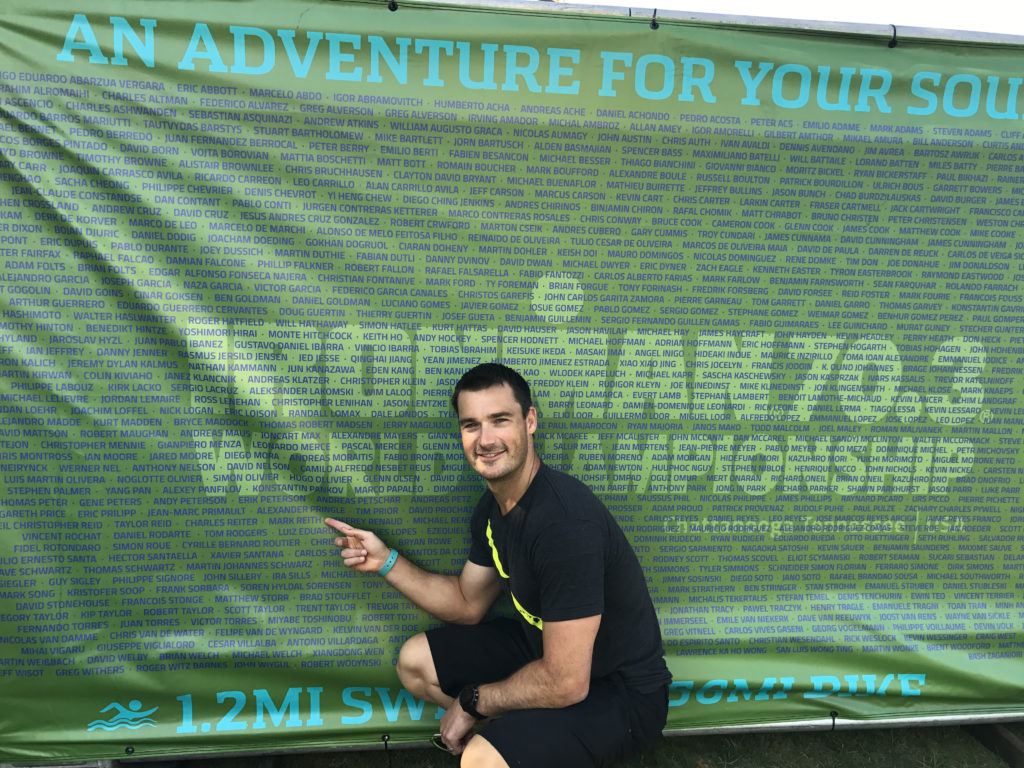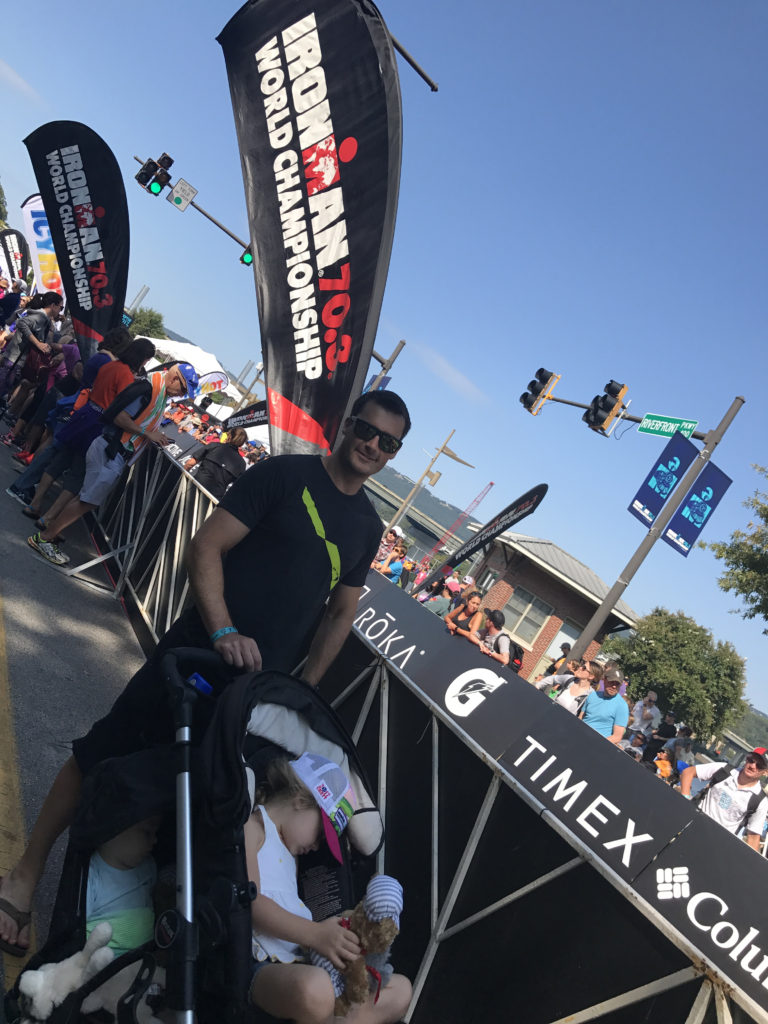 Race Morning
This race had the best starting time of any race so far. The men 35-39 group was in the 4th wave with a start time of 8am. That means I got to sleep in (relatively speaking). Alarm went off at 5:45. I could have slept in even longer, but I like to eat breakfast at least 2 hours before a race. I quietly got dressed, trying not to wake the kids who were both sleeping in the living room area of our hotel room. I kissed Camille goodbye and headed to the hotel lobby for coffee and breakfast.
Breakfast was hotel coffee (not great), oatmeal, a banana and hazelnut spread. After eating, I had another 30 minutes to kill before meeting Chuck around 6:45 for the walk to transition. In transition, I added my water bottles and Garmin to my bike and pumped up my tires. After some more waiting around, I finally changed into my wetsuit and headed to the swim start corrals.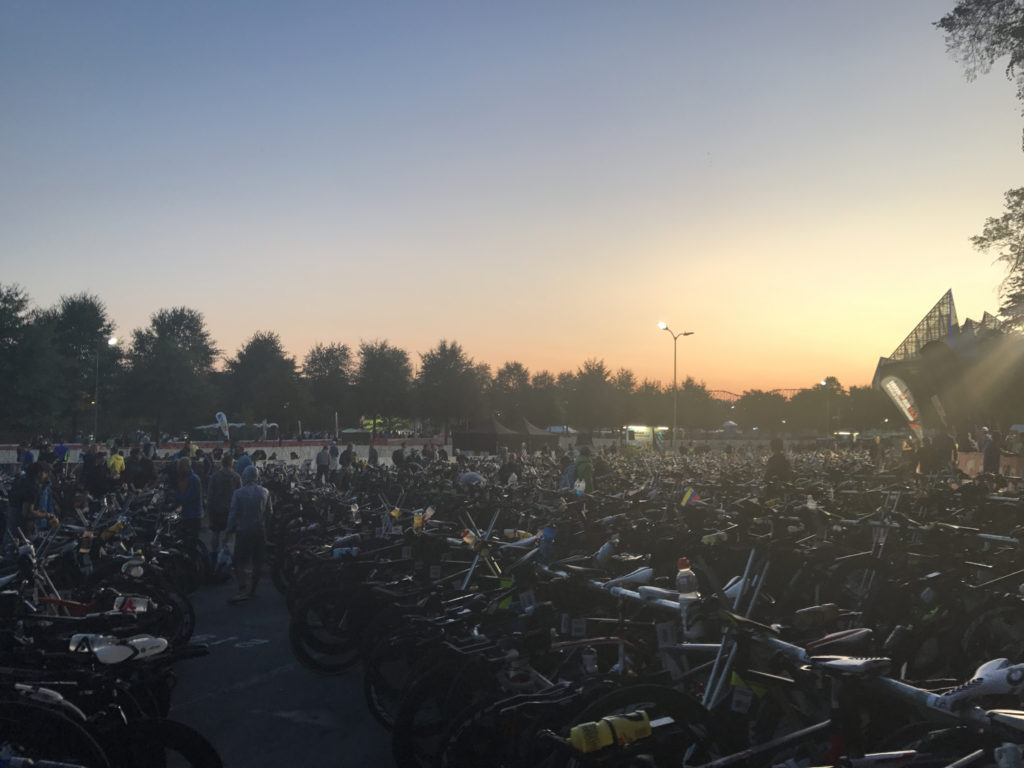 I hung out with Chuck for a bit in the swim start area with the others in our age-group. Our age group looked like of the largest that was there. After watching the professional men start, we slowly inched our way to the starting line. As usual, our wave start was pretty anti-climactic. I was pretty far back in my age-group so it took a while before I got to the dock and prepared to jump in the water. They were only letting 6-8 athletes at a time in the water every 15 seconds or so. After it was my turn, I took a couple running steps to the end of the dock, and made an awkward leap, feet first, into the water.
Swim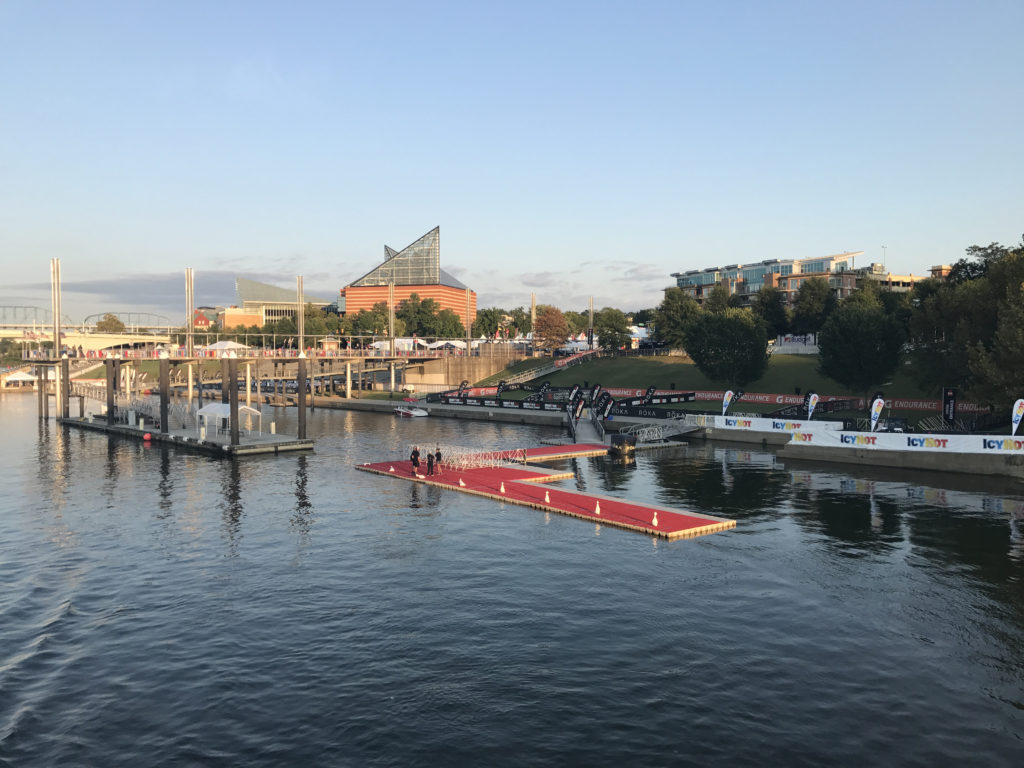 It felt like I was jumping into a bathtub. The water was warm and I couldn't believe they were having us wear wetsuits. My goal on the swim was the same as the goal for the race: just take it easy. I knew I didn't have the fitness to go hard during any part of the race, so I just wanted to go easy and see how things went.
Right away on the swim, I was catching some of the swimmers ahead of me, which was shocking considering this was a world championship. The first turn came up pretty fast, and after going around the buoy we were headed directly into the sun. I didn't bring tinted goggles, so sighting was pretty difficult. There were plenty of people around me, so I just followed everyone else.
I knew the first half of the swim was going to be slower than normal, considering we were swimming up river against a current. I continued to swim pretty easy and just tried to avoid the swimmers around me. After we made it upstream and around the turn, I knew it was going to be a fast swim back towards transition. I tried to pick a line closer to the center of the river, hoping for more current there. Time just flew by on the way back, and before I knew it I was able to see the swim exit.
I made my way to the exit stairs, where a nice volunteer grabbed for my hand to pull me out of the water. I walked up the stairs and tried to strip off the top half of my wetsuit before making it to the wetsuit strippers.
Swim Time: 32:39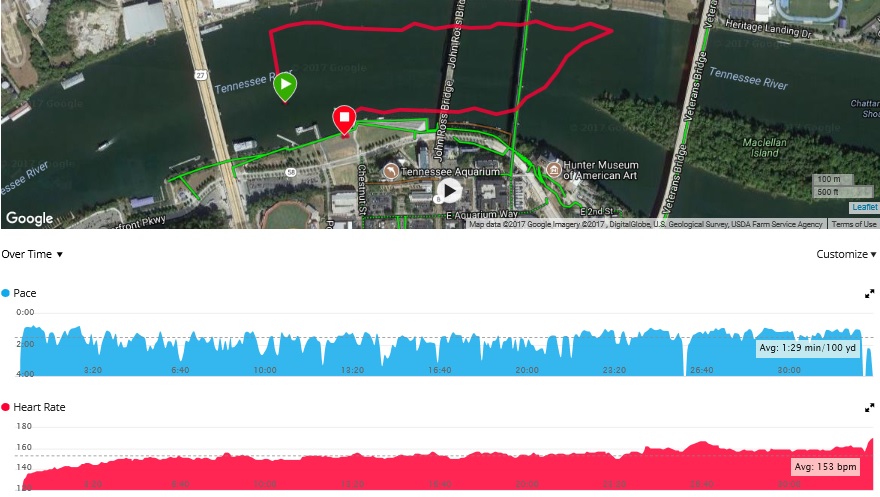 Bike
After my predictably slow transition time, I was finally off on my bike. The first few miles were on city streets, making our way out of downtown Chattanooga. I took this time to get some sips of water and try to get my heart down from running through transition. Getting my heart rate down didn't seem to work too well because after a few miles on the bike, we made a right turn onto a small residential street, and immediately began the long and steep decent up the first climb.
I knew there was going to be a long climb right away, but I don't think I realized how steep it was. I definitely needed a smaller gear, or stronger legs, because I sure did struggle going up. I was also getting passed by pretty much everyone. I think I got passed every few seconds by someone during the first 20 minutes of the climb. I just kept reminding myself that I needed to ride my own race and focus on my own effort.
It also felt very humid to me. I was pouring sweat up the climb and my visor was fogged up to where I was not able to see very well. I noticed not many others were sweating as they passed me. I tried to drink water as to not dehydrate for later in the race. I really just focused on taking it easy. Every time I wanted to start pushing a bit harder, I just reminded myself my goal was just to ride and not to hit any specific power target.
The last part of the climb up Lookout Mountain was very pretty. The views were great. There was also lots of thick, green foliage. It felt like I was in a thick forest or jungle. The crowd support at the top was also great. It was surprising to see so many spectators that far out on the bike course.
The top of the climb wasn't really the top of the climb. It was just a bit flatter, but still a climb, for another 40 minutes. Again, I just focused on trying to stay hydrated and getting in some calories. By the top of this section, I was really looking forward to the long decent.
On the long decent from mile 23 to 27, I got a nice long rest. I don't think I pedaled much the whole downhill. It was a long fast decent, which was, unfortunately, also open to car traffic. I got stuck behind a big truck going down the hill, who was stuck behind a slow cyclist. I wasn't going to risk crossing over the double yellow lines into oncoming traffic to pass the truck. I assumed that wasn't allowed in the race as it certainly wasn't legal. But it was crazy how many people did. I got passed by lots of other riders who had no issues crossing to the other side of the road to pass, even when there was oncoming traffic. Lots of cyclists even squeezed between the truck going their direction and oncoming traffic. It was probably the most dangerous riding I've ever seen. Maybe that is standard in Europe, but there is no way I was going to risk my life for a few minutes of time in a race. So I was happy to just sit back and coast for the 10 minutes down the mountain.
The last hour or so of the bike was relatively flat, with some rolling hills. The course got much less congested at points, which was nice. During the last 10 miles I did see some large packs of riders pass me like I was standing still. One time, I was passed by 4 riders who were riding wheel to wheel before I looked back to see a large pack of at least 20 riders. There wasn't much I could do but sit up and just let them all pass. Because I wasn't worried about my time, it was better to just use the opportunity to relax and take a break instead of trying to fight for position.
I finally made it back into town and down to transition.
Bike Time: 2:44:22, 223NP 207AP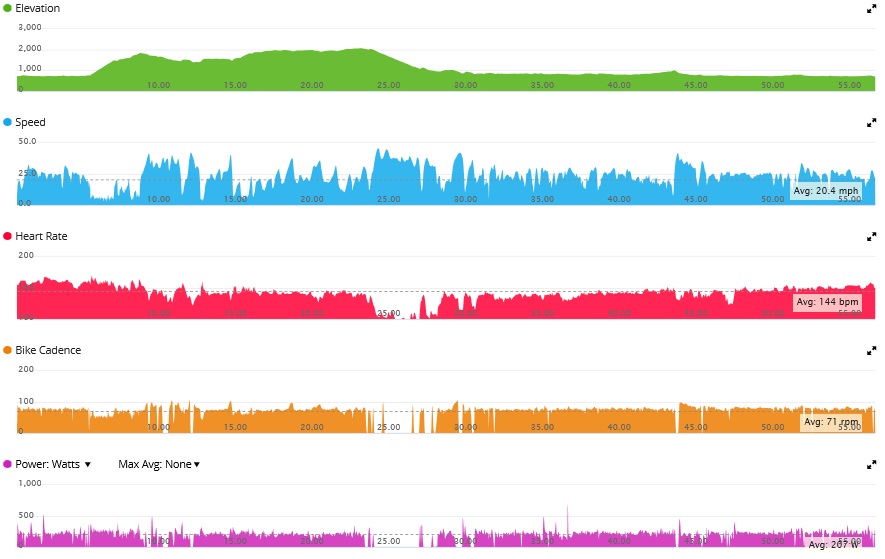 Run
Coming off the bike, I was still feeling pretty strong. Coming into the race, I was a bit worried if I'd last the 5+ hours of the race, considering I had hadn't really done much training in a month. So overall, I was happy I was still going. Pretty much right out of transition, there is a nice climb to get things going. I could feel how slow I was going on that short climb. After that, we headed out on the highway towards the first turn around. The first turn around came up much faster than I was expecting, at mile 2.5. That gave me a nice boost of confidence. It reminded me how nice the 70.3 distance is.
I headed back toward transition along the Riverwalk and then finally made the turn to run over the bridge to the other side of the river. I knew the hills were on the other side, which I wasn't looking forward to. I had run these hills in Ironman Chattanooga a few years ago, but must have forgotten how tough they can be. Even running over the bridge felt like a pain, with the long grind up the bridge and then back down.
Once on the north side of the river, we headed up the long Barton Ave climb. The climb really isn't that bad, but when you're already a bit tired from the day, it really starts to hurt. My weakness seems to be hills nowadays because I really feel myself slowing a lot more than others up each hill. At least, after the Barton climb there is a nice downhill to really pound on your quads. After the downhill, there was a right turn, and then right back up climbing back to the top of another hill. After the 2 climbs on the north shore, I finally made it to the pedestrian bridge to cross back over the river.
The crowds at the far end of the bridge were great. Tons of people lining the course cheering us all on. One lap down, one to go. I headed back out for a second time after saying hi to Camille and the kids who were waiting at the start of each lap.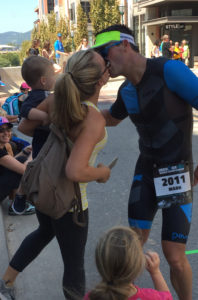 The second lap is where I really started to slow down. I was starting to get tired, and my lack of overall fitness was starting to show itself. My pace really slowed down dramatically. Even though I wasn't too concerned with a slow pace, I just wanted to keep going without stopping. I continued to do Coke and water at each aid station. I even walked 1 or 2 aid stations on the second lap just to refocus and put some ice down my jersey.
Finally made it over the bridge again. Just 2 more hills and I was done. I think doing so many full Ironman races really helps with perspective on the 70.3 runs. In a 70.3 I really look forward to hitting mile 10, where I know I only have 3 more miles left. Compare that to an Ironman, where I look forward to mile 18, where I only have 8 more miles left. So, during the whole run, the distance goals that I kept setting for myself throughout the race really seemed doable. It's pretty easy to make it another 2-3 miles to the turnaround, when you're used to marathon running distances.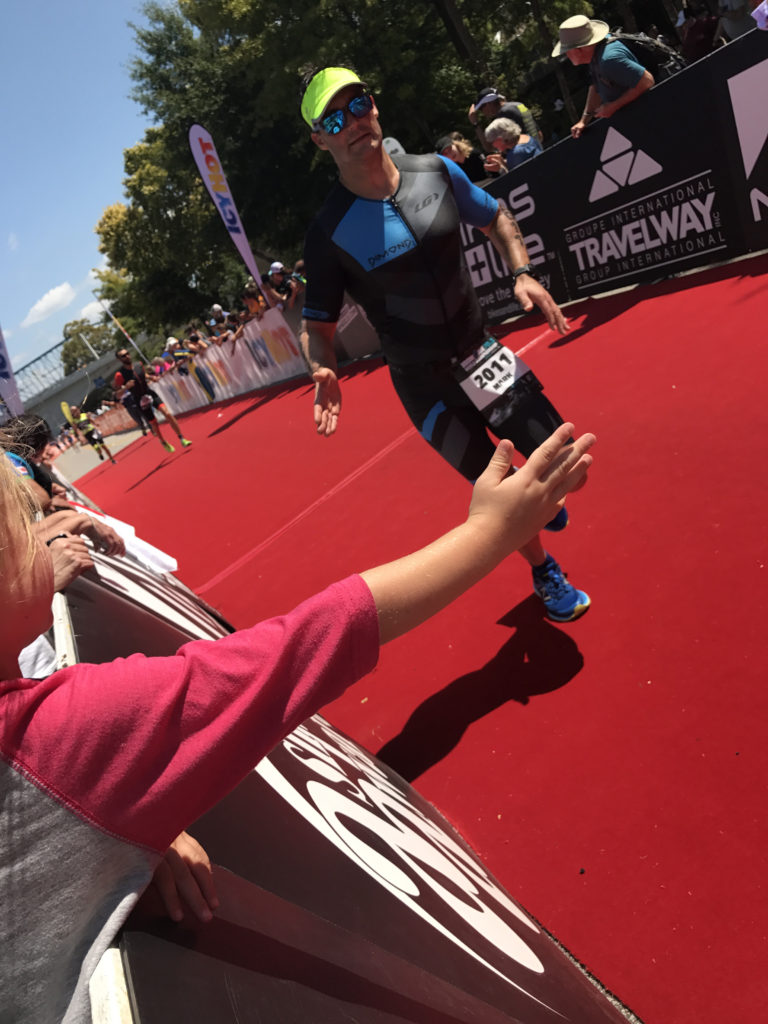 The last 2 hills really hurt though. Even on the last hill, my right hamstring cramped up and I had to stop for a minute to stretch it out. I knew I was going to start cramping from dehydration, so I wanted to get to the finish before I started falling apart. After the last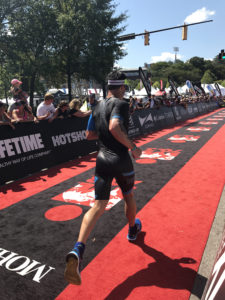 hill, I only had the bridge to run back over to the south shore before the finish. Even the bridge slowed me down and felt like a huge hill. At least, after the final bridge there was a long downhill to the finisher shoot and across the finish.
Run Time: 1:48:55

Total Race Time: 5:14:27
Thoughts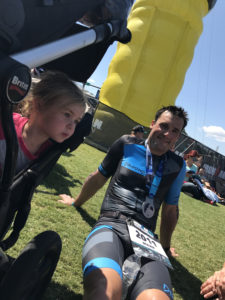 This was definitely a hard course. Even though I took it somewhat easy, I was exhausted at the end. It was worthy of a world championship race. With a swim, mostly up-river, a bike with a huge climb, and a hilly run it was a pretty epic course. At least we had almost ideal weather conditions for the day. It was great to be part of such a special race and be among all the best triathletes from around the world.
I'm also very happy to be finished with triathlon season for the year to focus back on getting healthy and fit again for next year.